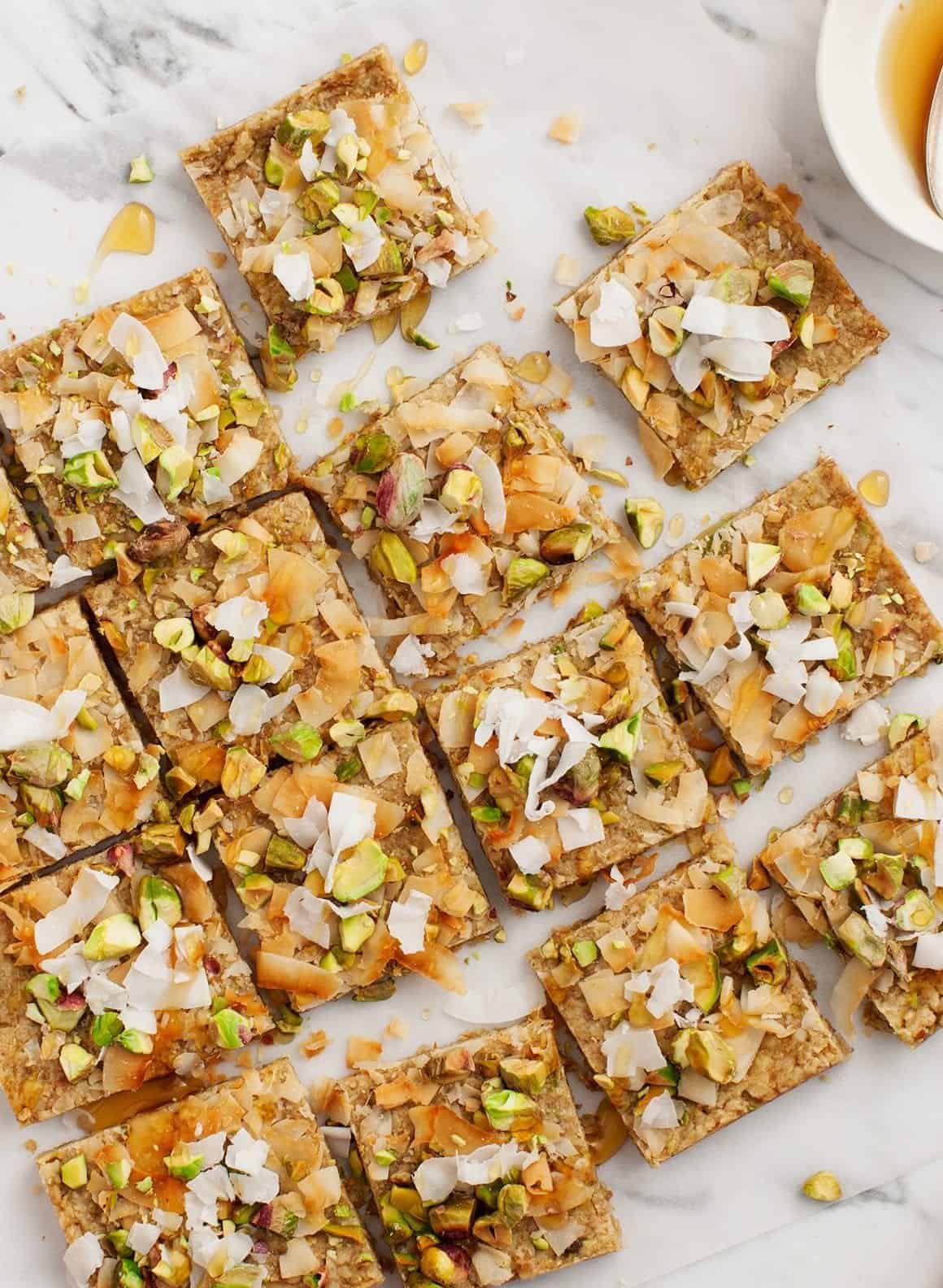 The best part about spring knocking on our door is all the fresh ingredients in bloom and at our local Farmers Market! Check out this amazing recipe,great for any mid day snack or light dessert!
Ingredients
1 cup raw shelled pistachios
1 cup rolled oats*
½ teaspoon sea salt
¼ cup maple syrup, more for drizzling on top
2 tablespoons olive oil
⅓ cup unsweetened coconut flakes
additional handful of chopped pistachios for the topping
Instructions
Preheat the oven to 350 degrees and line a 9-inch square pan with parchment paper. In a food processor with the S blade attached, process the pistachios, oats, and salt for about 30 seconds, until a meal starts to form. Drizzle in the maple syrup and olive oil while the motor is still running and the meal begins to come together into a crumbly, almost-wet dough.
Press the dough evenly into the pan and cover it with coconut flakes and remaining pistachios. Bake for 10 to 12 minutes until the coconut is nice and golden brown and the dough is cooked through. You want the squares to still be a little soft - don't overbake these.
Carefully lift the cooled dough out of the pan by holding two sides of the parchment paper. Cut it into squares. Drizzle a little maple syrup over the top for extra sweetness, if you like. Store the squares in a sealed container for up to a week.